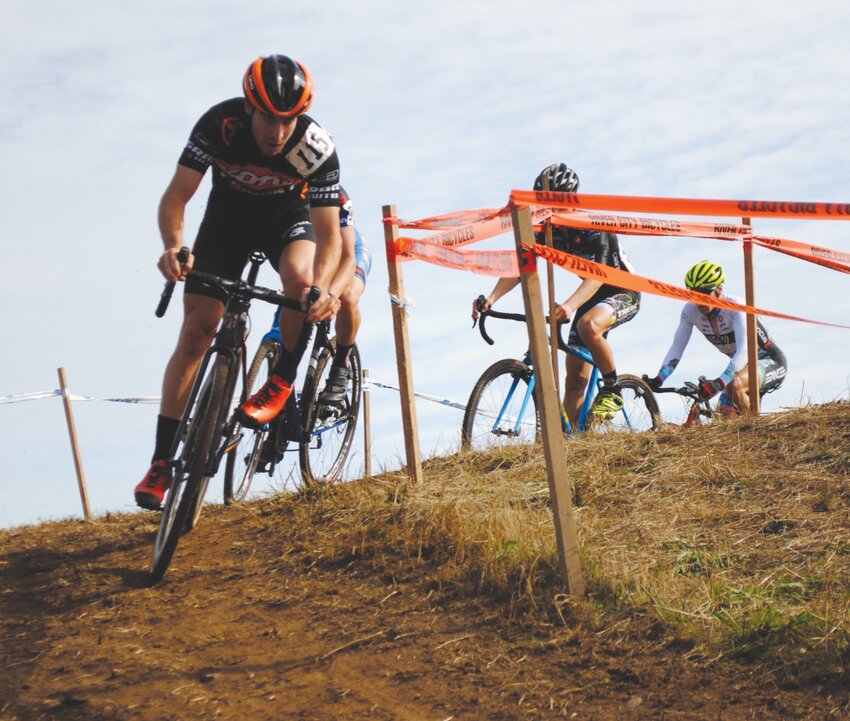 By Spencer Paxson
Alpinist Fred Beckey once said of mountaineering, "an adventurous goal helps one discover those essential human qualities – curiosity, patience, fear, alertness, willpower, bodily energy… a sense of control over one's destiny."
It's a stock concept for anyone with a penchant for thrills in the tall mountains, deep forests and rugged coastlines for which the Pacific Northwest is so well known. In this part of the world, it often seems that adventure is necessarily rangebound to places far from the front door – epic alpine mountain bike trails or towering couloirs and snowfields of the North Cascades. It might also seem that those big adventures must be put on pause as boundless summer days fade into autumn. Pause not! With the shorter, colder, wetter days comes a new, perhaps unexpected, realm of adventure: the cyclocross course.
"You will come to make new friends, challenge yourself and form a smile – hopefully a muddy one!" said head race promoter Ryan Rickerts of the Cascade Cyclocross Series. If you know anything about cyclocross, an autumn and winter discipline of off-road bike racing, you know it is also a great place to come for discovering those "essential human qualities" of which Beckey speaks.
Curiosity. You wonder what it will take to stay upright on a skinny-tired bicycle with bent handlebars while careening over slippery, muddy trails, sand pits and wooden barricades. How challenging can the organizers make the course on the seemingly harmless terrain of a city park or grassy field? What's it like to race a bike in the snow? Cyclocross sparks curiosity among beginners, but even seasoned expert riders sometimes wonder what the hell they're doing.
Patience. You steadily master the techniques of the sport. You learn to dismount your bike at speed, jump over wooden barriers and leap back onto the seat, all in one smooth, fluid motion. It takes time and a lot of epic failures to get it right. You also practice patience as you spend an hour cleaning mud and grass out of your gears when the race is done.
Fear. You contemplate the sensation of throttling your legs and lungs for the next 30 to 60 minutes. Or maybe it's the sinewy-looking riders in their coordinated spandex outfits who look intimidating. Don't worry; they're like you, just more dorky looking, and they are probably happy to offer advice or a clean towel at the end of the race.
Alertness. You wash the mud from your lips and your senses sharpen with the first crisp, foamy taste of the "beer-handup" from the raucous, devoted spectators. That is, if the venue allows for this subversive yet popular cyclocross tradition to shine through.
Willpower. You overcome the urge to stay in bed and begrudgingly hoist yourself into action on a soggy, shivery Saturday morning. You slam a cup of coffee and join your friends for the next race of the series.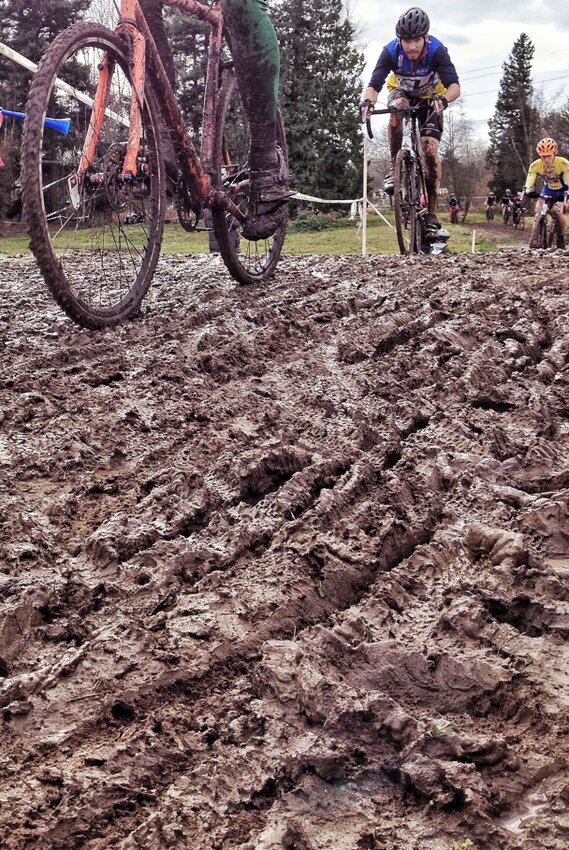 Bodily energy. The analgesic and addicting effect of post-exercise endorphins rush through your body at the end of the race – you feel good, albeit very dirty, no matter how you've done on the results sheet.
Sense of control over one's destiny. This might be a stretch, but as with any athletic pursuit, cyclocross just might inspire within you a sense of special powers that you had not previously known. It's worth a shot.
The Cascade 'Cross Series returns in 2015 for a five-race series in the Whatcom and Skagit County area. Organized by cycling connoisseur Ryan Rickerts and a host of dedicated volunteers, the Cascade 'Cross focuses primarily on course quality and a friendly scene. Competition ranges from first-timers in the "C Category" to intermediates in the "B Category" to seasoned experts in the "A Category." Some weekends will even feature sparring sessions between some of Bellingham's resident pros, such as Courtney McFadden and Steve Fisher. Races cost $30 for adults, $15 for juniors.
The series is a mainstay for the local cycling community during the winter months, and is hopeful of expanding to attract more participants from Vancouver and Seattle. For more information, visit the race series website at cascadecross.com. x