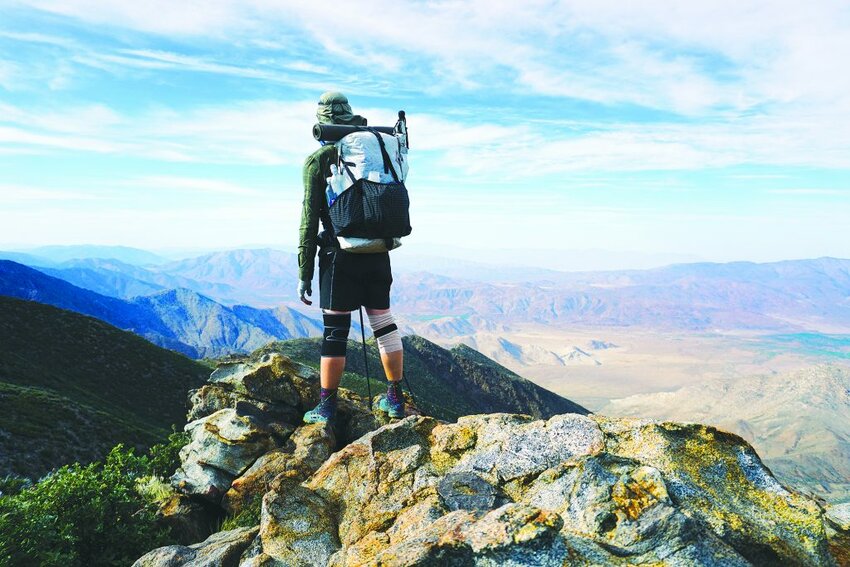 Story and photos by Nick Belcaster
I first hiked the West Coast Trail on Vancouver Island in 2014, and it's safe to say I packed just about every fear I could manage into my 65-liter pack: bear spray, multi-piece nesting cookset, weather radio, a full Gore-Tex suit that would make the Gorton's fisherman envious – all stuffed and jammed until there just wasn't a cranny remaining. Out of desperation I hung more stuff on the outside until my pack quickly devolved into a traveling junk show. I lumbered into those coastal woods to begin the Sisyphean task of lugging this stuff up ladders, across tidal flats and through mud pit after mud pit.
Halfway through that trip I found myself taking a break thigh-deep in muck when a particularly ursine looking black mass came lumbering up the trail, which turned out to be a friendly Canuck sporting a 105-liter pack more suited for the approach to Denali. He seemed to be having a good time, but I could tell that the refrigerator on his back was starting to get old.
Hey, at least I wasn't that guy. But I thought, surely, there had to be a better way to carry your home on your back. So when I decided to hike the length of the Pacific Crest Trail (PCT) this summer, I knew some re-organization was in order. In preparing for the trek, I've found the ultralight hiking ethic: do away with the unnecessary and redundant, and maybe forego a little in-camp comfort in order to practically float down the trail.
The following changes have eased the weight on my back, ultimately allowing me to enjoy hiking more, and they might just help you this summer on your own expeditions, whether they take a weekend or an entire summer.
The Big Three
To make the largest impact you can on pack weight, start with what are likely the three heaviest items on your back: your shelter, sleeping bag and your pack itself. Your money can go the farthest here, so consider changing these items out before getting into the nitty gritty.
Backpack
The main factor when choosing a backpack should be comfort and fit, but when you start shaving weight, comfort and fit are easier to achieve. Plenty of weight can be cut by choosing a pack with a more minimal frame, such as one with only two frame stays and a foam back panel. Some even go as Spartan as no real frame at all, opting for a half-inflated sleeping pad to take up some structure. You don't need to go this full-tilt, but being mindful of exactly how large a pack you'll need, as well as jettisoning useless stuff like the top lid and extraneous straps, can bring down your final pack weight. I'll be rucking around in a 1.5-pound pack this summer; that's half the weight of most packs you'll find in a big box store.
Shelter
Multi-use items are a main pillar of the ultralight hiking concept: Use trekking poles to hold up your shelter and you can do away with the weight of tent poles. Score! These so-called non-freestanding shelters can range from single-walled tents all the way to gossamer-thin tarps of Dyneema Composite Fabric, a high-tech material originally designed for racing sailboats. Shelters of this style often require better site selection, so be mindful of potential punctures or condensation. But the weight savings can be huge. I'll be taking along a two-person shelter that sets up on trekking poles and weighs a scant 22 ounces.
Sleeping bag
Many are familiar with the pros and cons of synthetic versus down fill in sleeping bags, but fewer know about another permutation: the sleeping quilt. Operating on the idea that the compressed fill underneath you provides little warmth, a sleeping quilt does away with the zippers and back of your average sleeping bag, leaving something similar to a down comforter with a foot box. These can be much lighter than traditional sleeping bags while sacrificing little of what counts: warmth. I've used a sleeping quilt on a number of backpacking trips so far, and while there is a learning curve to abating drafts, the flexibility has far surpassed any sleeping bag I've ever owned.
Other thoughts
You don't need to go cutting your toothbrush in half to save meager ounces (Disclosure: I have done this, but only for laughs, I swear…) but by being mindful of how little things add up into big things, you can chip away at the heavy load and find yourself at a happy medium.
Many thru hikers have taken to wearing lightweight trail runners in lieu of hiking boots, reasoning that long days on the trail require nimbler footwear and they dry faster after stream crossings.
In terms of camp kitchen, I've elected to try out something that's increasingly popular on the PCT: No-cook. By bringing along only foods that don't require a stove to eat (peanut butter and jelly on a tortilla, rehydrated beans on a tortilla, or hard cheeses and salami on a tortilla. The tortilla truly is the ultra-lighter's optimal nutrition vehicle and I can save weight by not bringing a stove, pot or fuel. Obviously a die-hard choice, but should I ever want hot food again, the stove is only a resupply box away.
All told, I've successfully brought my pack weight down to 10 pounds without food or water for my PCT thru hike. Your weekend load out might be a bit heavier, but start trimming the fat and give it a whirl. See where going light takes you.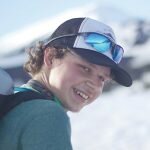 Nick is a Bellingham writer who traverses the Pacific Northwest on rack, rope, skins and boot tread – an ice axe in one hand and a fly rod in the other. You can follow Nick on his PCT thru hike this summer at nickbelcaster.com