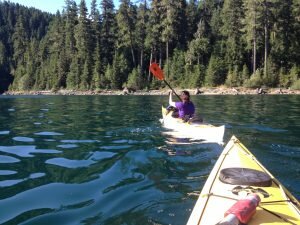 World paddling film festival
The Paddling Film Festival World Tour is coming to Bellingham for the second year in a row, bringing about 25 films to Bellingham Technical College on April 3. Doors open at 5:30 p.m. and films start at 7 p.m.
The festival, launched in 2006 by Rapid Media, shows films in more than 135 cities around the world every year. Films feature a variety of paddling genres aiming to inspire festivalgoers to get out and explore their local rivers, lakes and oceans.
Bellingham-based guide service Moondance Sea Kayak Adventures brought the show to Bellingham last year and is hosting the show again. Tickets are $15 in advance and $20 at the door and available on Moondance's website: moondancekayak.com.
Graham's Historical Restaurant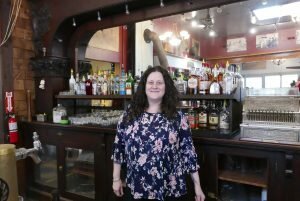 Graham's Historical Restaurant in Glacier opened in December with a new owner and an updated name that seeks to capture the restaurant's history. Shirley Schmidt, a chef at Graham's for the past five years, bought the business from longtime owner Gary Graham late last year.
Schmidt brought back some things from the establishment's history, including "rat chucking," a game in which "children and drunk people" throw rubber rats into buckets for points. For the menu, she took some of the best sellers over the years and made some tweaks. She brought back old menu items including the "Mother Clucker" chicken sandwich and the "Clark Gable Deluxe" burger. In general, the menu is fresher, with more made from scratch, more vegan and gluten free options, and less fried food, Schmidt said.
She's also trying to keep it affordable, with $5 kids meals, burgers and sandwiches from $12-15 and rib eye steak for under $20. Drinks are cheaper than before and after a long struggle with distributors, she's serving pints of Rainier for $2.
Schmidt has made some other changes including more live music. She's looking to the community for suggestions – "What does the community want for it? This is literally their place," she said.
Graham's is open noon to 10 p.m. Friday through Sunday, and noon to 9 p.m. the rest of the week. For updates, check its Facebook page or grahamshistoricalrestaurant.com.
Glacier Skate Association gets grant for lighting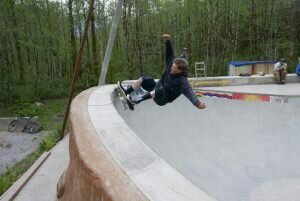 The Chuckanut Health Foundation awarded the Glacier Skate Association a grant to pay for a generator, the nonprofit health foundation announced in January. Twice a year, the Chuckanut Health Foundation awards grants to projects that can have an impact on local health issues.
Last year, the Glacier Skate Association applied for a $4,500 grant to fund the purchase of a generator that will eventually power lights at the skate park.
The Glacier Skate Association is a nonprofit that works to raise money for the Glacier Skate Park. The volunteer-built skate park on a concrete pad in the woods south of downtown Glacier started more than a decade ago with some concrete barriers and bags of concrete mix.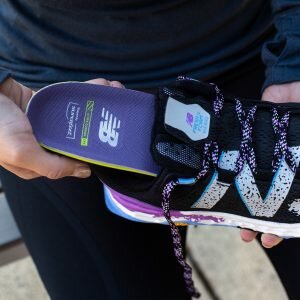 Superfeet partners with New Balance
Ferndale-based insole makers Superfeet signed a licensing deal to make insoles for New Balance, the Boston-based running shoe company. The two companies announced the deal in January. New Balance branded insoles are available in North America and parts of Asia, as well as on the company's website.
Some New Balance stores are also now offering personalized, 3D printed Superfeet insoles. Data for the custom insoles are collected in stores using a robotic fitting machine called a FitStation, and the insoles are printed at Superfeet's Flowbuilt manufacturing facility in Ferndale.
Cascadia Women's Film Festival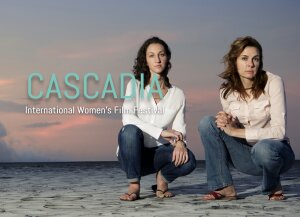 The Cascadia International Women's Film Festival is returning to Bellingham for its fourth year, with a selection of films, speakers, panel discussions and more, from April 16-19. Events take place at the Mount Baker Theatre, Pickford Film Center and Western Washington University.
The festival is one of only five film festivals in the United States that celebrates films directed by women and it draws female filmmakers from around the planet.
This year's feature film is Iron Jawed Angels, an award-winning HBO movie from 2004 chronicling the work of Alice Paul and other women activists leading to the ratification of the Nineteenth Amendment. The film's director, Katja von Garnier is traveling from Germany to attend the event.
Learn more about the festival at cascadiafilmfest.org.
Repeat winners at the 34th annual Legendary Banked Slalom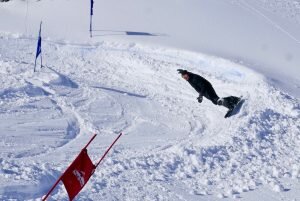 The Legendary Banked Slalom course was slightly shorter than last year, but prime conditions made it at least as much fun. If the course was different, it wasn't enough to throw off pro women and pro men winners Audrey Hebert and Seth Westcott, who both snagged first place for the second year in a row at the finals on February 9.
Local winners included Che Contreras of Bellingham, first in the Men Masters (30-39) and Rosanne Lauderdale of Glacier in Women Mid Grands (45+).
Find the full results online at the Mt. Baker Ski Area's website: mtbaker.us.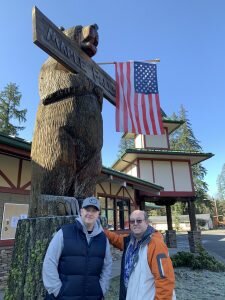 New owner, updates at Maple Fuels
Maple Fuels has a new owner, Bruce Gasarch, who, along with manager Cory Hein, is working on a few additions to the gas station and general store in Maple Falls.
Gasarch, a former resident of the Garden State, is sprucing up the deli and bringing back fresh baked goods using original owner Bethnie Morrison's recipes for cinnamon rolls, cream cheese brownies, blueberry oatbars and cheese spreads. He's also rounding out the store's inventory providing hardware, auto supplies, a large selection of spirits, and more.
Maple Fuels is open seven days a week from 6 a.m. to 9 p.m.