Build your own SUP using inexpensive materials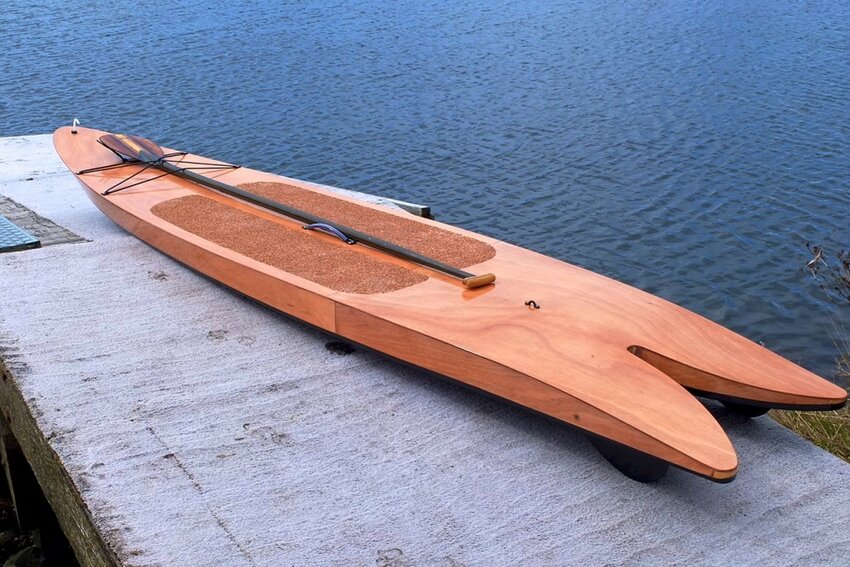 If you've ever wanted to build your own watercraft, the Community Boating Center in Bellingham is offering a great opportunity to learn the basics. Class participants will be taught how to build a paddleboard while constructing one together as a group. The finished board will be available for rental, and class participants will get five free rentals in 2015, along with the knowledge of how to build their own beautiful paddleboard using inexpensive materials.
From the Community Boating Center:
"(Bellingham, WA) The Community Boating Center's 2015 class offerings begins with a new paddleboard building class starting January 27th. This introductory level class will guide participants through the process of constructing a simple standup paddleboard using affordable and accessible materials and methods. The class will also complete a basic lofting of the paddleboard where the lines of the boat will be drawn fullscale for use during construction. Few paddleboard designs are simpler for the first-time builder than this board designed by Bellingham resident and boatbuilder Ron Mueller. The class will collectively work on constructing a single board which will be added to the Boating Center's paddleboard fleet. All participants in the class will be given a five-time pass to use the completed paddleboard when the Boating Center is open for rentals. Starting January 27th the class will run on Tuesday and Thursday evenings from 6:30 8:30 p.m., ending February 26th. The cost is $250 for 20 hours of instruction with no additional materials cost."
Visit boatingcenter.org/indoorclasses for details and online registration.
Also, check out our story with helpful tips for taking the plunge on your own paddleboard building project: A DIY adventure
About the Community Boating Center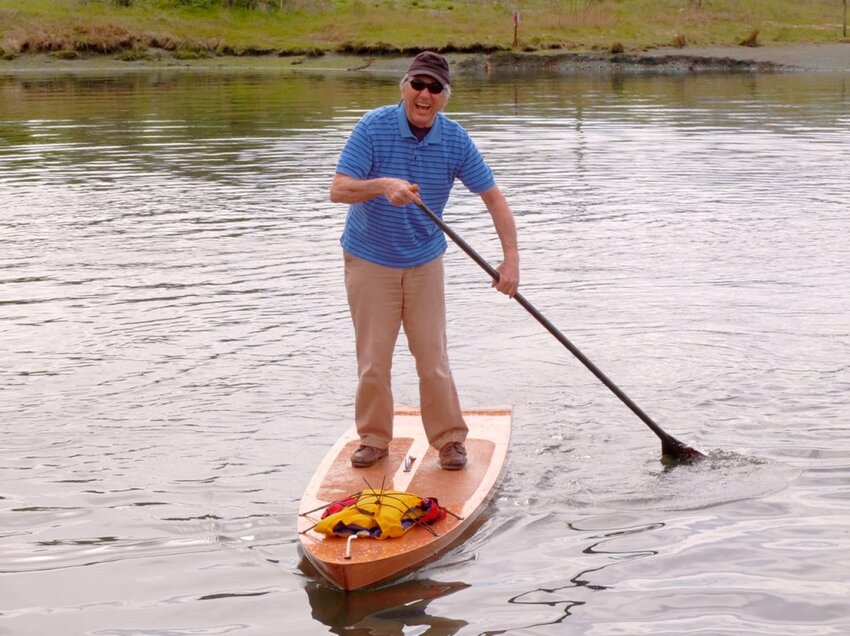 The Community Boating Center is a nonprofit with a mission to foster small watercraft education and safe recreation on Bellingham Bay. Established in 2007 the CBC provides adult & youth skills programs in sea kayaking, sailing, rowing and paddleboarding, as well as dry moorage and rental of small watercraft. More information is available by visiting www.boatingcenter.org. The CBC is located at 555 Harris Avenue, on the waterfront in the Fairhaven neighborhood of Bellingham, Washington.