Better late than never, the Mt. Baker Experience team got after Ski to Sea training in a big way this weekend. While Lael ran the Vancouver Marathon last week and Mark has been guiding folks up Denali for the last month, others of us have been spending too much time in our office chairs and too little time running around outdoors. With a week to go before the race, we got our acts together for a weekend of quality training and team bonding.
Tom woke up early and got up to the Whistler Bike Park for the tail end of their opening weekend. From the looks of things, he was able to realign his mountain bike Chi. If he pulls air like this on the Ski to Sea course, then I'll be impressed (pretty sure gravity helped him out for this shot).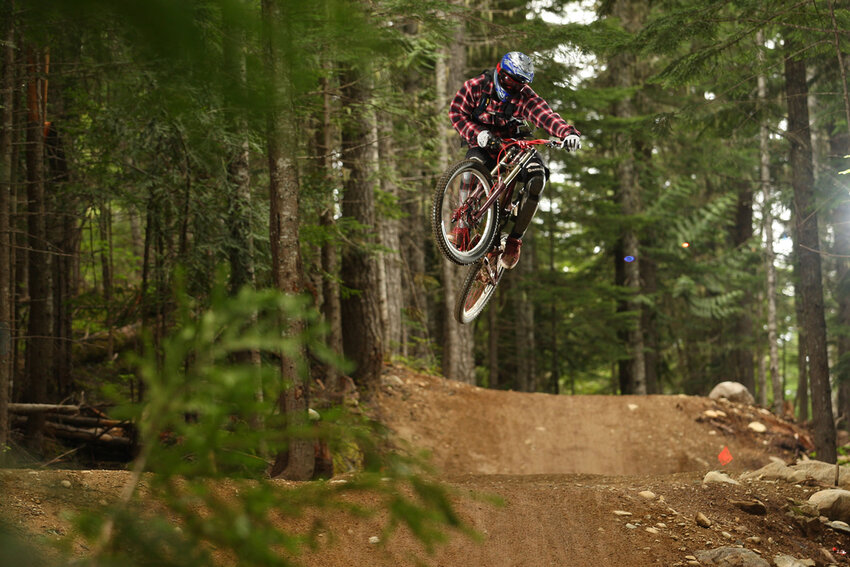 Photo courtesy bikeparkphotos.com and Scott Brammer.
Sara got out on XC skis for the first time in awhile. She used to race while in high school back in New York, but she said the slushy conditions and mass-start will be a challenge. Adrian paddled the kayak on Lake Padden, steering parallel to the waves to simulate the chop on Bellingham Bay. He took to it like a Ducky to water, but said he's still banking on the kayak leg being canceled.
Kat and I paddled 18.5 miles of the Nooksack in our massive canoe. It's a 200-lb behemoth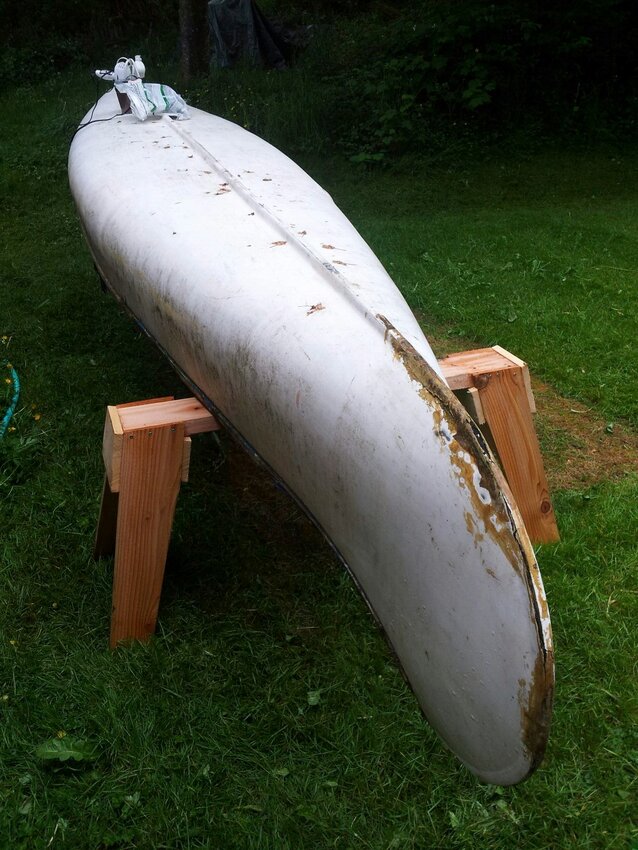 with a leaky keel, but at $75 the price was right. The interior is sturdy wood ribs and paneling, but it must have leaked because the exterior was fiberglassed over. The keel of that fiberglass shell has not stood up well, as you can see to the left. I washed it off, sanded it down and applied some resin and fiberglass, and we set out from Everson on Sunday with no idea if it would float or handle the fast-moving water.
The paddle from Everson to Hovander Park in Ferndale was actually a joy - albeit a slow one.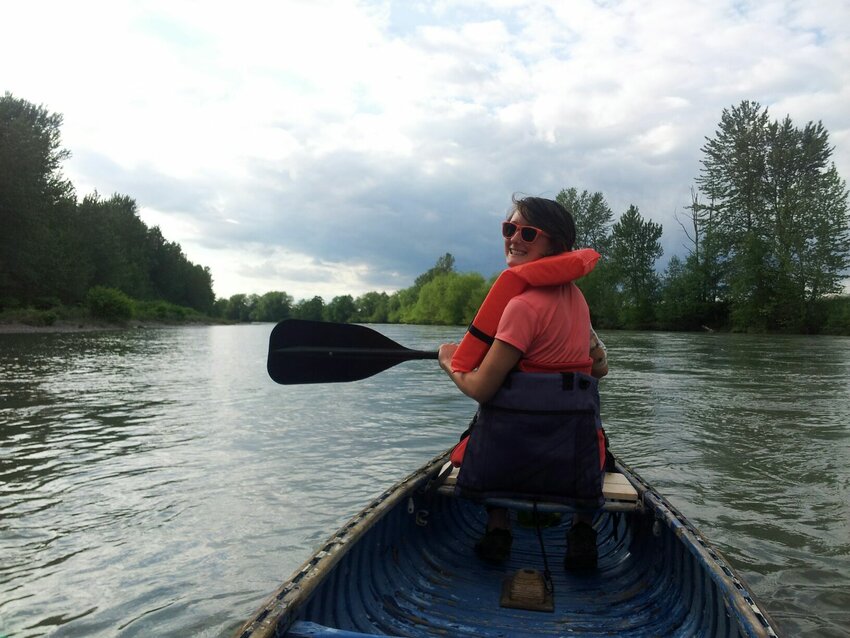 We saw about a dozen Bald Eagles, many ducks and a couple beavers - one of whom emerged right next to Kat, who for a split second thought it was some sort of water dragon and almost peed her pants.
The canoe didn't leak (much), and while it was slow to gain speed, it held its momentum well. We arrived in Hovander Park around dusk after a sub-three hour paddle. I narrowly avoided a hernia in shouldering the canoe onto the Volvo's rack, and we headed to Casey's for a team meeting.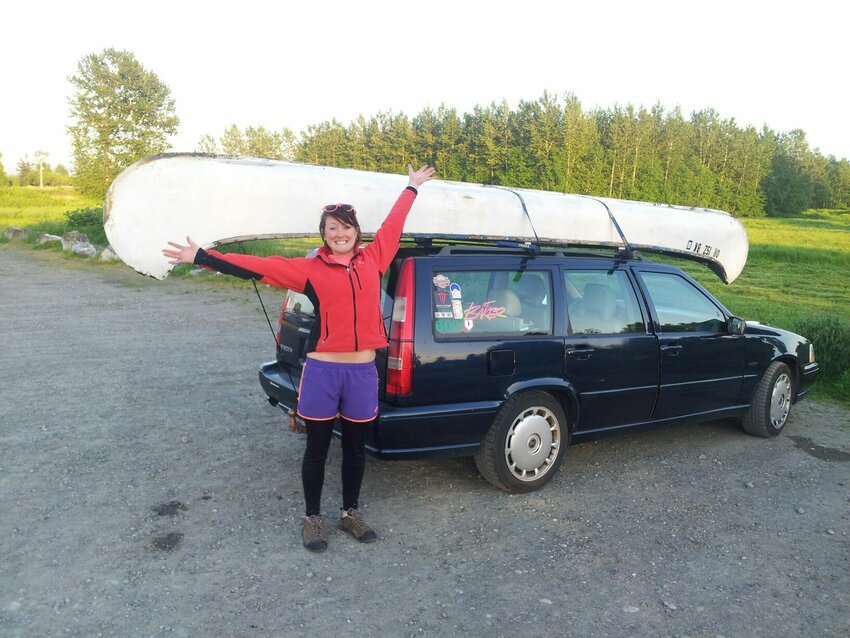 Speaking of Casey, he went to Leavenworth with Kayla for some quality climbing. Apparently he had a solid lead fall on trad gear that sent his heart rate up, but he shook it off and sent the climb soon after. Having arrived home at 3 am, he was pretty tired, but we all managed to hammer out the details of race day.
The big conclusion after this weekend is that we probably won't win, and we might not even come close, but we'll sure have fun trying at Ski to Sea next weekend.