Winter 2013 Gear Guide
By Pat Grubb
BE LOCAL, BUY LOCAL. We've listed the manufacturer's websites for more information, but we encourage you to support your local retailers. These winter items can be found at American Alpine Institute, Backcountry Essentials, Fairhaven Bike & Ski, Glacier Ski Shop, Hidden Wave Boardshop, Mt. Baker Snowboard Shop, Mountain Equipment Co-op, REI, Sportsman Chalet, Yeager's Sporting Goods and other quality retailers in Washington and British Columbia.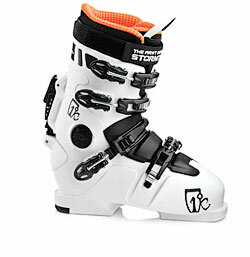 Icelantic
Stormtrooper
ST1 Boots
John at the Glacier Ski Shop is big on these: they're highly adjustable with five lean angles, an excellent walk mode with full ankle flex, heat-moldable liner and custom footbed; a great downhill boot that can go out of bounds just as well. These boots combine high performance with plenty of comfort. $600.

Lib-Tech Fully Functional Five NAS
(Narrow Ass Snowboards)
This is a really neat little ski, says John from the Glacier Ski Shop. Good in powder, through the trees or doing a billy goat line, easy skiing. The topskin is plastic made from bio beans and has the highest strength-to-weight ratio of any topsheet. Features magne-traction edges that are serrated to provide incredible holding power. $744.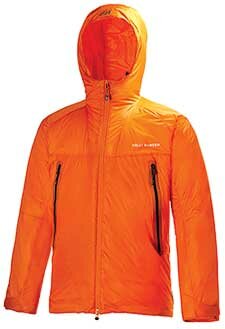 Helly Hansen Men's Odin
Hooded Belay Jacket
This is just the jacket if you're hanging around the ice cliff waiting for your chance at the face. Helmet-compatible, 100 g Primaloft One insulation. Highly compressible, it comes with a stuff sack. $280.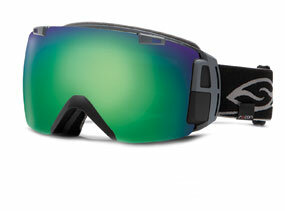 Smith I/O Recon Goggles
Noel at Sportsman Chalet figures you'll be the most dialed-in rider on the slopes with these goggles. A head's up display giving you your speed, altitude, distance, location and more is seemingly projected inches in front of you. It will even keep track of your buddies. $650.

Arbor
Abacus
This split-board is best for directional, free-style riding,
says Heather at Fairhaven Bike & Ski. It features Karakoram clips
and won Backcountry editors' award. Arbor designs its products
using alternative materials and made using
sustainable practices. $699.

MSR Surelock TR-3 poles
Super-light, these three section poles feature a trigger release for speedy one-hand adjustment. Nice and compact for throwing in your backpack. Lightweight aluminum make these poles easy to carry and easy to use. $149.

Lib-Tech Attack Banana
This free-style board has elliptical camber to help distribute tip and tail pressure. You'll be able to absorb big landings that would have buckled your knees before. Shorter contact length makes the Banana shine on hardpack and powder. $579.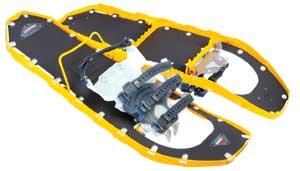 MSR Lightning Ascents
User reviews on the web consistently give these snowshoes an excellent rating. They are especially prized for their holding ability on the steeps due to their non-tubular construction and aggressive crampons. Ergo Televators can be engaged with a pole flick making ascents like climbing stairs. Accepts tails. $269.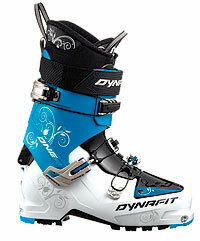 Dynafit OnePX
According to Thierry at Fairhaven Bike & Ski, these 3-buckle ski touring boots are a warmer and beefier version of Dynafit's TLT-5 model. For touring, the cuff rotates 60 degrees. Featuring a custom moldable liner, the women's version comes with a scalloped back shell. $639.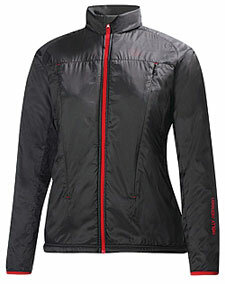 Helly Hansen
Women's H2 Flow jacket
This lightweight, mid-layer combines a fleece interior with polyester shell. Front zippers allow for increased airflow and control. $180.