Looking for a good book?
These new titles from Seattle's Mountaineers Books are certain to inspire, educate and thrill you.
The Crag Survival Handbook
The Unspoken Rules of Climbing
By Matt Samet
978-1-59485-766-9
$19.95
Many new climbers learn climbing skills in rock gyms and have missed learning with a skilled climber in the outdoors. This gap leads to conflicts and accidents.
Longtime climber Matt Samet lays out how to become a member of the climbing community. Climbing etiquette, dealing with conflict and Leave No Trace practices are all presented along with key skills like movement, dealing with fear, gear management and how to fall.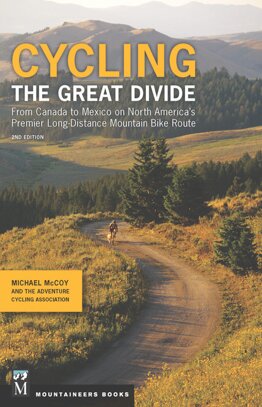 Cycling The Great Divide
From Canada to Mexico On North America's Premier Long-Distance Mountain Bike Route
By Michael McCoy and Adventure Cycling Association
978-1-59485-819-2
$18.95
Ready to challenge yourself? How about a 2,745 mile bike ride from Banff, Alberta through the mountainous great divide to Antelope Wells, New Mexico? The route will take you mostly on dirt roads, some pavement and single track through some of North America's most beautiful scenery.
The book gives riders a route guide to allow them to either ride in stages as time and money permits or take it all in one go. Where to stay (camp or motels), where to find water, buy food or bike parts – everything you need to successfully complete the ride is included.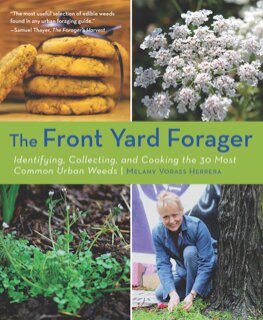 Front Yard Forager
Identifying, Collecting and Cooking the 30 Most Common Weeds
By Melany Vorass
978-1-59485-747-8
$18.95
The Front Yard Forager invites readers into the fun and delicious world of foraging. A concise field guide and recipe book, it showcases the 30 most readily found edible urban weeds. From dandelion to day lily, nipplewort to nettle, and pineapple weed to purslane there's a salad bowl full of fresh edibles just waiting to be collected. Plant profiles feature a field identification guide, as well as where to find the plant and what to do with it in the kitchen.
Recipes range from simple and classic to practically gourmet, while introductory chapters cover the hows and whys of foraging.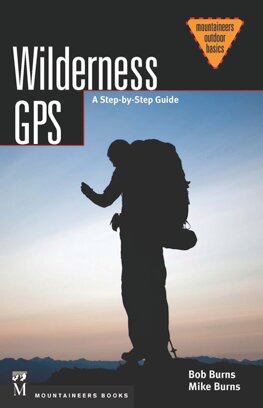 Wilderness GPS
A Step-By-Step Guide
By Bob Burns & Mike Burns
978-1-59485-762-1
$14.95
Thousands have learned compass and map skills with the help of father-and-son team Bob and Mike Burns and their straightforward, simply explained book, Wilderness Navigation (65,000 copies sold).
Now they've written a book for everyone who has bought a backcountry GPS device and found it inexplicably complicated to use (which includes most of us). Wilderness GPS is an easy-to-use guide to get you navigating the outdoors with your handheld GPS device.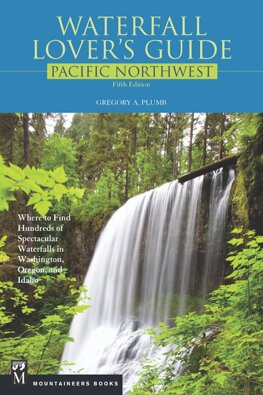 Waterfall Lover's Guide Pacific Northwest
By Gregory Plumb
978-1-59485-753-9
$21.95
Mapmaker and waterfall junkie Greg Plumb is your guide to the best of the Pacific Northwest's waterfalls, with each waterfall keyed for accessibility by car, on foot, or by canoe or raft and rated for magnitude and aesthetic value.
He notes which falls can be seen right from the road, viewed from a swinging footbridge, or have salmon attempting to jump them. This new edition includes 70 new waterfalls, 19 new maps, more than 50 percent new photographs, and a new "Waterfall Computer Companion" that features the more than 100 "one-star" waterfalls in an online companion site.